Twitch doesn't make it easy to download your Clips from their website.
This can be frustrating if you are trying to edit your content to post on Instagram, Youtube Shorts, or TikTok.
Here are a couple of great free tools to download your Twitch Clips.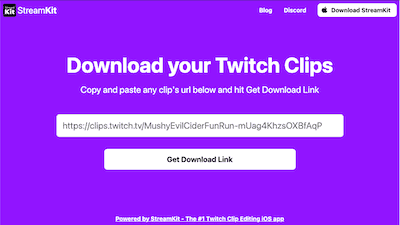 StreamKit's website has a tool for downloading your Twitch clips. Just copy paste a clip's url into the page and then click the download link to get your video.
It's 100% free to use and does not have ads.
If you are on mobile, the StreamKit app can help you download your clips on your phone.
The app lets you select your clips from a list or copy paste a link to edit and share directly to TikTok, Instagram, or save it in your photo album.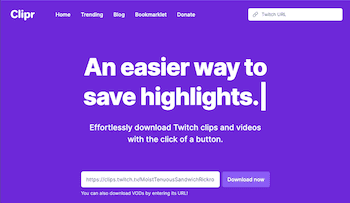 Clipr also supports copy and pasting a clip's url.
Clipr gives you the download link of all versions available to you. This means if you are a partner or affiliate you will have a higher quality clip available to you (720 or 1080).
Clipr makes all of these available to you, although I would advise using the highest quality available if you plan on editing and sharing the clip.
It is free to use, but the site has banner ads.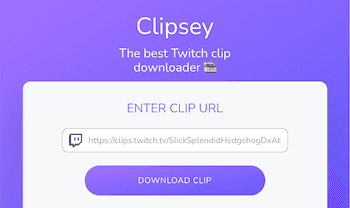 Clipsey lets you copy and paste a clip's url into the page to generate a download link. Like StreamKit, It only makes the highest quality video available to you instead of letting you choose.
It is free to use, but the site has banner ads.